About Sebastian Shores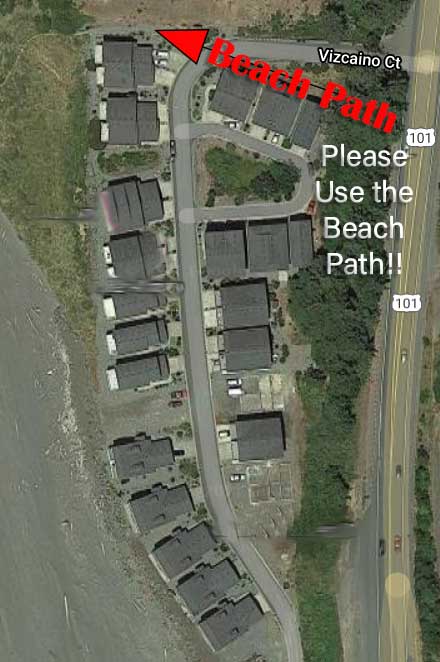 Sebastian Shores is Gold Beach's newest luxury community – located on the Shores of the Pacific Ocean. The complex is on the Southern edge of Gold Beach, near the Visitors Center. The Sebastian Shores community currently consists of 35 privately owned homes, many of which are offered as vacation rentals. The community offers several groomed and convenient paths across the dunes to the sandy beach.
As a close-knit community, there are guidelines to be followed in order to keep the neighborhood a peaceful and beautiful place to spend time. Prior to your stay, we recommend that you review the guidelines here. If you have any questions, we encourage you to contact Michele.
Do you have a large group needing housing? Sebastian Shores is an ideal way to house large parties in multiple housing units while remaining within easy walking distance of each other and the beach!
Thank you for considering spending your vacation time at Sebastian Shores. We encourage you to see more details about the homes located at Sebastian Shores.